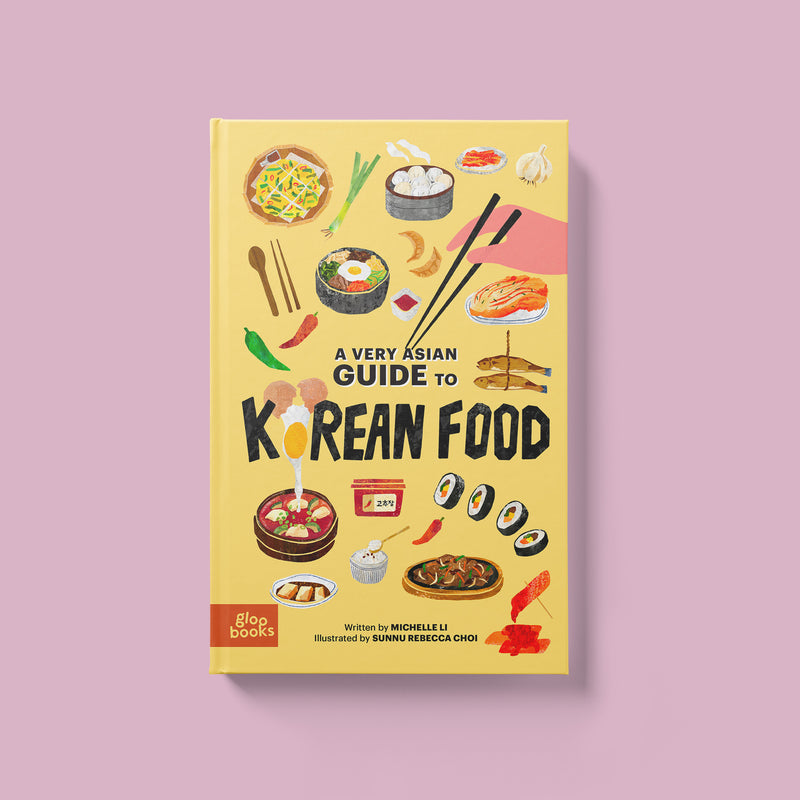 Written by award-winning journalist Michelle Li, A Very Asian Guide to Korean Food, is officially available for pre-order and set for publication at the end of October 2022!
Michelle started a global movement of unity with the viral hashtag #veryasian after she received a racist voicemail in response to her sharing on-air the Korean foods she eats. She is a vocal advocate for the Asian American community and brings this same pride and energy for her culture to her debut children's book. A Very Asian Guide to Korean Food is illustrated by Sunnu Rebecca Choi, an award-winning Korean/Canadian illustrator and printmaker based in London, and rendered in a mix of acrylic, watercolor, crayon and digital medium. Each page is a colorful exploration of a dish that is sure to make every reader hungry.
About Michelle Li:
Michelle Li is an award-winning, veteran journalist who co-launched The Very Asian Foundation in January 2022 alongside friend and fellow journalist Gia Vang. Her #veryasian response to a racist voicemail became a global movement of unity. Michelle spent years supporting adoptees through heritage camps and volunteer tours to Korea. She also launched a program to support Missouri children in foster care. All of this led to a congressional award in 2010. Michelle's journalistic work - often dealing with race or gender inequity - has been honored with a national Peabody Award, several national Murrows, and multiple regional Emmys. Michelle lives in St. Louis with her family.
About Sunnu Rebecca Choi:
Sunnu Rebecca Choi is an award-winning Korean/Canadian illustrator & printmaker based in London. Her goal is to create art that inspires people to connect with their inner selves and find joy within themselves. Her work is often inspired by various movements, thoughts, emotions and social issues we encounter. Her work is a documentation of life, covering small daily events to more significant moments. Her art is a way of looking back on the past, appreciating the present, and thinking of a better future.