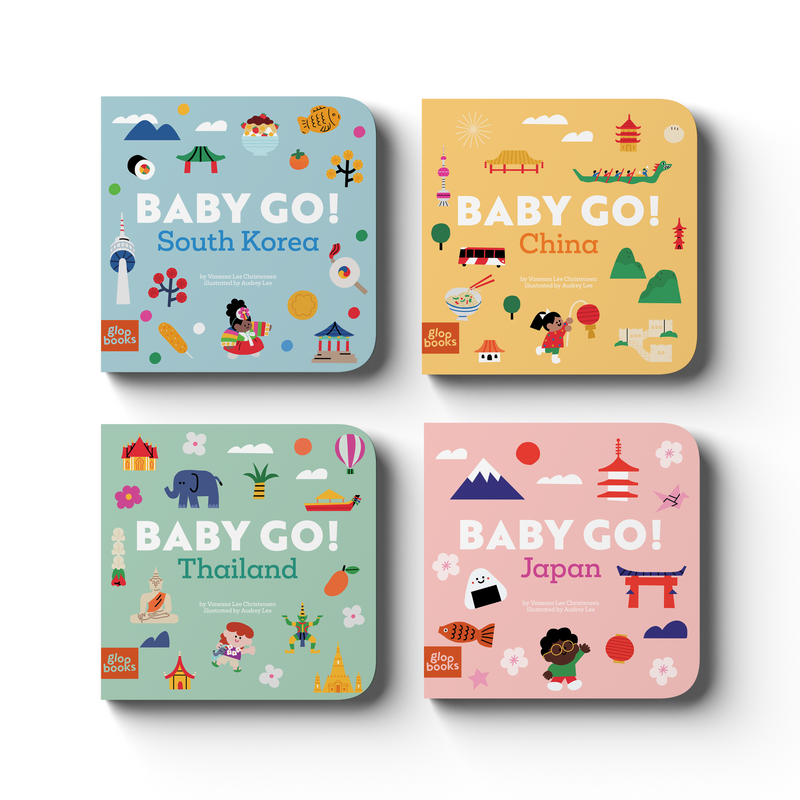 In Baby Go!, a new board book series releasing this November from Gloo Books, young readers and their families will explore colors, shapes, sounds, and sensory experiences through travel. From spotting shapes on Shibuya Crossing in Baby Go! Japan, to celebrating Children's Day in Baby Go! South Korea, young readers will expand their horizons and understanding of the world through cultures and traditions from across Asia.
Inspired by author Vanessa Lee Christensen's own global travels and life abroad, the first four books in the series are Baby Go! Japan, South Korea, Thailand, and China. With most travel series for young readers focusing on Europe and North America, the first four books in the Baby Go! series expand beyond these limitations, recognizing the need for more stories focusing on—and cultural significance of—Asia. The series will expand outside of Asia as it grows, continuing to highlight stories from around the globe.
With the first four books releasing November 20th, the Baby Go! series is available directly from Gloobooks.com.