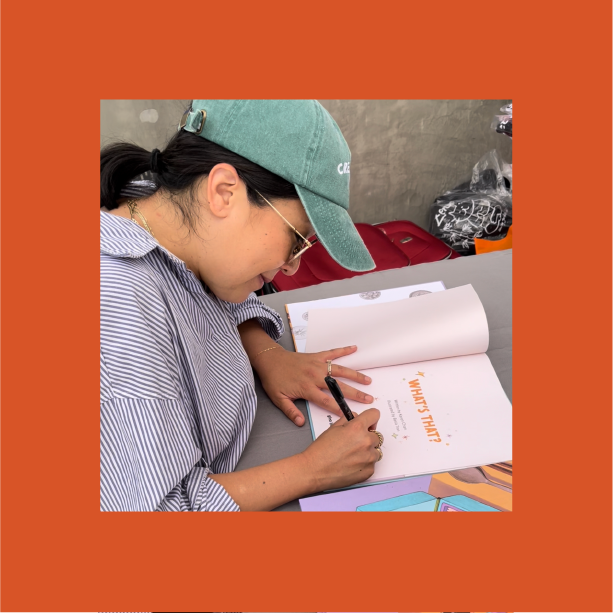 May is Asian American Pacific Islander Heritage Month and we are so excited to be celebrating all month long with these upcoming events (both in person and virtual). We hope to see you there!
 May 7th @ 11 am PT - Kibō Nobori Children's Day Festival (Los Angeles)
Gloo Books will be joining other AAPI artists, creatives and makers at co-mrkt for a special book reading and author signing for the first annual Kibō Nobori Children's Day Festival at Terasaki Budokan in downtown Los Angeles. The holiday in Japan is a day to celebrate and wish for health and good fortune for all children. Join us for a fun filled day with activities for the whole family!
 May 12th @ 1-2 pm PT - How food can empower our children, a reading and Q&A with Noggin (VIRTUAL)
Join us for a special reading of What's That? with Noggin, Nickelodeon's interactive learning platform for kids 2-7, followed by a conversation with Karen Chan and Dr. Divya Chhabra about storytelling, representation and the integral role food plays in API communities. There will be time for a Q&A and Noggin will be announcing an exclusive giveaway featuring Noggin, Gloo Books and commiskids! Registration is free-- join here.
 May 28th @ 10:30 am PT - Story & Craft at Southern California Children's Museum (Los Angeles)
Southern California Children's Museum will be hosting a reading of What's That? followed by a delicious crafting session as part of their month long AAPI Heritage month celebration.
AND IN CASE YOU MISSED IT . . .
We started celebrating a little earlier in April leading up to AAPI Heritage Month.
NAAAP Pride
Author visits
We've had fun-filled author visits talking about food, culture, family and
books
with local elementary school students! 
There were so many curious questions from our little readers: How long does it take to make a book? What is your favorite food? Who drew the pictures? Can I write a book one day? (Of course!)